Sell wood pellet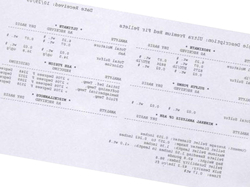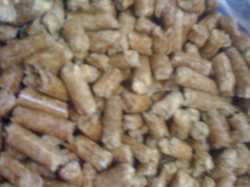 Views: 2397
Added: 28-11-2009
Updated: 28-11-2009
Country:
Russian Federation
City:
uhta
Languages spoken: English, Russian
Please,
login
or get
registered
to contact
the Author via email or personal message!
SOFT OFFER
We hereby confirm with full legal and corporate responsibility that we are ready, to sale of commodity specified below.
Offer Specifications
Commodity: Fuel granule, Pellets The name of breed of a tree on pellets – 'Douglas Fir'
For manufacture this fuel granules is used the raw material, wood 'Douglas fir' - the best tree species
at the western coast of USA.At combustion of these pellets does not remain ashes practically.
It is luxury variant pellets, all burns down of 100 % of fuel granules.
It is not necessary to make any cleaning after combustion.
Origin: Manufacturing USA.
Specifications: Standard 'Premium'.
Packing: Bag 18.6 kg. [42.2 lbs].
Quantity: 10.000 MT/month.
Shipping Schedule: At Buyer's option.
Port of Shipment: Port Vancouver, Washington, US.
Port of Destination: CIF port La Spezia, Italy, Europe
Price: 147 €/MT including stevedoring.
Inspection: Place of inspection SGS – according Contracts.
Payment: L/C (Letter of Credit).
Total moisture 6.25
Ash 0.07
BTU/Lb min 8275 max 8826
Total Sulfur 0.02
Average Pellet Diameter: 6.57 mm (0.259 inches)
Pellet Diameter Range: 6.53mm (0.257 inches) to 6.65mm (0.262 inches)
Maximum Pellet Length: 3.45 cm (1.36 inches)
Pellets exceeding 3.81cm (1.5inches) in length: < 0.1 wt %
Bag weight: 18.6kg (40.8 lb)
Pellet durability Index: 98.8
Bulk density: 42.2 lbs/cubic foot
Fines: 0.17 wt %
We ask to send the Letter of Intent (LOI) for this offer, and also,the schedule
of the following deliveries with indication of volumes and port of delivery in Europe.
The prices rough.
The concrete, exact prices will be given after calculation your official order (LOI), with indication:
- Volume of the order of product (month, year);
- Port of destination, unloading;
- Other conditions necessary for the Buyer.
Sell wood pellet
OFFER POSTING GUIDELINES
Featured Events