We are looking for Companies from Belarus & Ukraine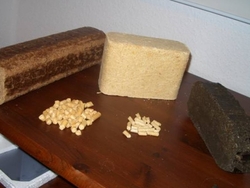 Views: 3500
Added: 20-05-2009
Updated: 20-05-2009
Country:
Germany
City:
Ruhwinkel
Languages spoken: German
Please,
login
or get
registered
to contact
the Author via email or personal message!
We are a German reliable Company that will organize the Distribution and Transport for your Biofuels on the Western Market. We have good Customers looking for reliable suppliers. We will make sure ,that your Company will receive a good price for your goods on the Western market. Working languages are Russian, english and German.
We are looking for Companies from Belarus & Ukraine
OFFER POSTING GUIDELINES
Featured Events