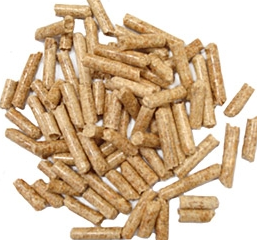 Austria is among the countries with the highest share of renewable energy in the market of heat generation that allows us to use it as a benchmark for other countries in the European Union. Pellet market, which is showing rapid development over the past 15 years, requires particular note.
To date, the indexes of wood pellets market in Austria are:
Retail prices (volume of delivery less than 6 tons.) - 24.71 cents per kg. (5.04 cents per kilowatt / hour).
Annual price change: -5.3%
The monthly price change: -0.7%
Prices for pellets in the regions of Austria:
West: 25.44 cents per kg. (Tyrol, Vorarlberg)
North: 24.53 cents per kg. (Salzburg, Vienna)
South: 24.45 cents per kg. (Kärnten, Steiermark, Burgenland)
Price advantage of pellets:
At present the use of pellets economically feasible compared with:
Fuel oil - 34.7%
Gas - 41%
Prices for pellets in bags:
The average price of pellets in a package of 15 kg of 4.04 euros per bag (26.93 eurocents per kilogram)
Annual price change: -5.6%
The monthly price change: -1.4%
Prices for pellets to wholesalers (volume of delivery of 17 tons and above):
Current price: 217.97 euros / tone
Annual price change: -5.5%
The monthly price change: -1.1%