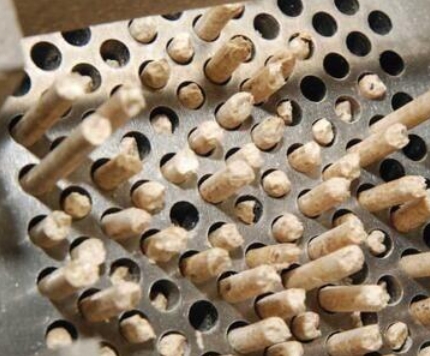 In comparison with April 2014 and March 2015 prices of wood pellets decreased at 5% and 4,5% accordingly. The price advantage of wood pellets over fuel oil is now of 23 percent.
The price of wood pellets in Germany has fallen sharply in April compared to the previous month. Pellets cost now on average 244.33 EUR per tonne. This represents a 4.5 percent decline compared to March 2015 and about 5 percent less than in April 2014. The price advantage of wood pellets over fuel oil is now of 23 percent.
Starting with January 2015 expenditures of natural gas heating in Germany are practically equal to wood pellet heating. So natural gas is a good heating alternative in comparison with bio fuel.
In April 2015, pellets in Germany recorded the following regional differences: in south, pellets cost 242.64 EUR / t, for 6 tonnes purchases. In central Germany the same amount of pellets cost 243.30 EUR / t, while in the north/east 248.14 EUR / t.
Larger quantities (26 t) were traded in April 2015 at the following prices: north / east: 232.70 EUR / t, center: 230.15 EUR / t, south: 230.59 EUR / t (all incl. VAT).
European pellet conference that took place in Vienna in February 2015, discussed the issues of pellets usage in world energy production. More than 600 representatives of different countries visit it annually.
Great attention was paid to pellet usage within Europe. The issues of public education, the importance of pellet usage among ordinary customers were discussed at the conference.