Modular granulation lines in containers on sale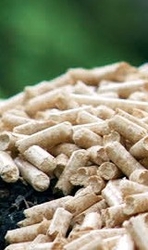 Views: 2992
Added: 03-10-2009
Updated: 09-02-2017
Country:
Germany
City:
Germany
Languages spoken: German, Russian
Please,
login
or get
registered
to contact
the Author via email or personal message!
We produce granules of high quality of dry raw material of woodworking an agricultural manufactures. Using dry raw material give a chance to receive
enough profitability even with the help of capacity from 1 to 2 MT/hour.
Equipment for pellet producing.
Pellet, straw boiler (from 200 KW to MW).
- advantages of line modular decomposition are obvious.
- minimal investments into capital construction.
- minimal energy supply cost.
- high manufacturing automation
- line serviced by one one person
- assembling time about 6 hours
- high manufacture mobility
- high equipment safety
- not long time of equipment producing
- sizeable documentation shortening
- leasing possibility
Phone us, send your offer.
Modular granulation lines in containers on sale
OFFER POSTING GUIDELINES
Featured Events